If a user is a bugging you, or a post is disturbing the topic such as a spam there is a system where you can report a user. In this feature, you can only report posts. Other reports such as chat box reports, pms, etc. must be manually done through PMs by contacting a moderator/admin. Here's a screen shot of how you report a user.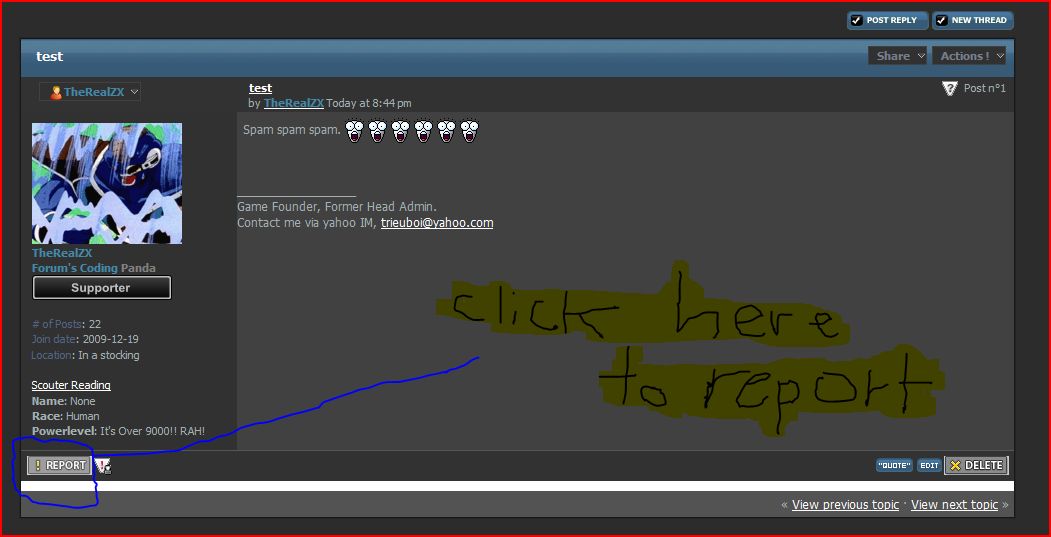 http://i16.servimg.com/u/f16/14/66/43/42/scrnsh10.jpg
Each day, the moderating team will view the reports list;
http://neversaga.forumotion.com/report.forum
(only viewed by mods and admins), and validate if the report is legitimate or not. If it is, then the person reported will be warned and perhaps banned.
Warning: Please do not spam the report system, if we happen to find you reporting illegitimate reports we will ban you for reporting. Use the report system wisely.
Don't hesitate to fight crime! ^^