General:
Name: Shargen ( Also known as Cell MK. II )
Race: BIO - Android ( Samething as Cell )
Hair Color: No Hair
Hair Style: No Hair
Eye Color: Black
Height: 200 CM
Weight: 87 KG
Appearance: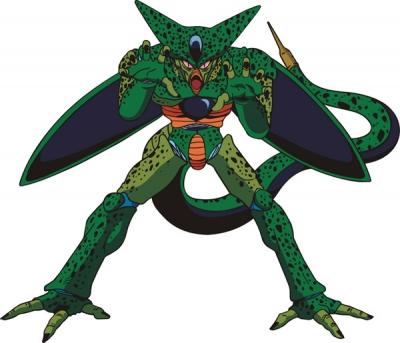 Similar to Cell, but not Cell
Personality:
Shargen's genetical make up is made up of multiple people. Shargen is made up of Nameks, Humans, Saiyans, and allegedly a Legendary Super Saiyan. Shargen constantly displays a emotionless personality, and is obsessed with becoming stronger and becoming Perfect.
Hobbies: Becoming Stronger, Becoming Perfect,